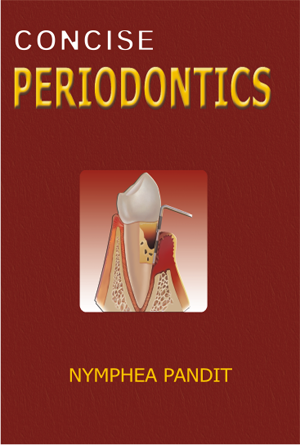 Author : Dr. Nymphea Pandit


Professor, Deptt. of Periodontology
D.A.V.(C) Dental College & Hospital Yumunanagar , Haryana

ISBN 978-81-8680-925-2

280 Pages
Year : 2008 (2nd Reprint 2010)
Price :

250/-


About the Author
Dr. NYMPHEA PANDIT, a brilliant student of her times, is currently the Professor of Periodontology at the D. A. V.(C) Dental College and Hospital Yamunanagar, Haryana -A premier post graduate dental institution. She has been teaching the subject of Periodontics for the last nine years to both post graduates and undergraduates. She has been the examiner at various places and has national and international publications.
In 1999 she got the prestigious award from the International College of Dentists (ICD AWARD) and the best graduate award. She got the award from the Indian Society of Periodontology in 1998. She has been awarded many times for her academic excellence.
She has a long working experience including that from Safdarjung Hospital, New Delhi, and is presently working on the refinement of mucogingival procedures.