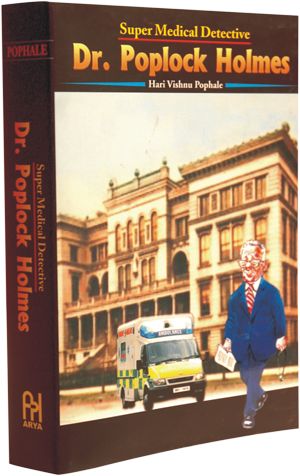 Author : Dr. Hari Vishnu Pophale
ISBN 978-81-8680-943-3
520 Pages (approx.)
Year : 2012
Price :
395/-

About the Author
Dr. H. V. Pophale born in 1919, has an experience of 55 years of clinical practice as a Physician, Cardiologist and Prof. Clinical Medicine at Grant Medical College & Govt. Dental College in Mumbai. He was in charge of G.T. & St. George Hospital, Mumbai from the year 1959 to 1972.
• Novelty of the first of its kind, finding solutions to simplify the problems.

• Right case is remembered at the right time, when facing problem in clinical practice.

• New chapters like spot diagnosis, ozone therapy are added.

• Jokes session with cartoons at the end of every chapter will relieve the reader.